GOODBYE UNDER EYE CREASING!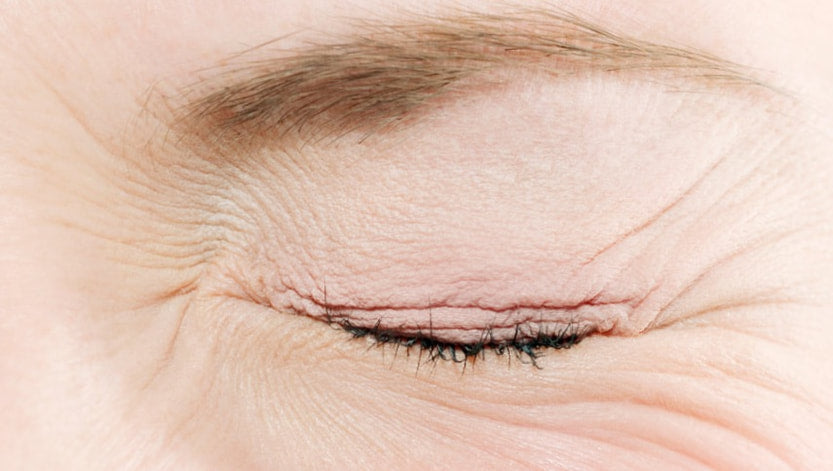 While I know we all need to love ourselves, our flaws and all, sometimes a little pick me up (or in this case, a makeup trick) makes it wayyy easier. When were talking wrinkles and creases, the magic sauce is HYDRATION and using LESS product on those areas. Read on and thank me later;)


STEP 1: PREP THE UNDER EYE SKIN
Moisture is EVERYTHING on the delicate skin under your eyes.  If you are applying makeup to dry, wrinkled skin, it will be much harder for you to prevent creasing.
If you have really dry/flaky skin, I would recommend using an under eye oil first, followed by an eye serum. The oil melts the products into the fine lines and smoothes the under eye area. Be sure to let the products really soak into the skin before you start your makeup routine.


STEP 2: APPLY FOUNDATION EVERYWHERE, EXCEPT UNDER THE EYES
The more product you apply, the more there is to crease. The motto here is: less coverage is actually more.
After you have prepped all of your skin (not just the under eye area), apply your foundation - avoiding the eye area- using a blending sponge (clean and filled with water with the excess squeezed out) or a foundation brush (my favorite here.) 


STEP 3: APPLY + BLEND YOUR UNDER EYE CONCEALER
While looking up with your eyes (this helps pull the skin a bit more taught under there), apply a TINY bit of concealer only where it is needed. Remember: LESS IS MORE.
You will want to dab it to blend using a DAMP blending sponge or use your ring finger! The heat from your fingertips will actually help emulsify the product into your skin.


STEP 4: SET YOUR UNDER EYE CONCEALER!
As soon as you are happy with the way the concealer looks, meaning there are no lines or creases in the product, SET IT with the same damp sponge (or use a fluffy brush) and a VERY SMALL bit of translucent loose setting powder.
Dip the end of your damp sponge (or brush) and press the powder lightly into the concealed areas of your face. Make sure to blend in the powder when you finish setting. I recommend always using a fluffy brush to brush off any remaining powder when you're done.


Things that make eye creasing WORSE
Alcohol
Smoke/pollutants
Not enough sleep
Processed, refined, and manufactured foods.


Things that make eye creasing BETTER
Adequate H2O (take your weight divided by 2 to find how many ounces you need daily)
Complete sleep (minimum 8hrs in a quiet dark room)
Diet rich in antioxidants (more veggies, fruits and good fat and less sugar/processed foods -yes that includes bread, sorry guys!)




Thankfully there are AMAZING products and tricks out there that give us instant gratification but making good choices day in and out will also reward you by leaps and bounds!